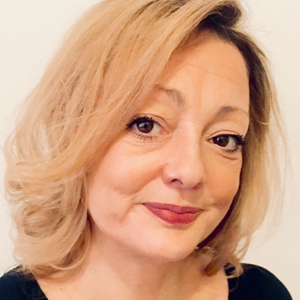 Sally is founder of Declutter Me, an inspirational lifestyle business helping people to prioritise their belongings and declutter their way to long term happiness, fulfilment and a clearer mind.
Decluttering changed Sally's life so much that she quit her job and became a full time declutterer and has made it her mission to get everyone to try this technique.
Sally's life-changing philosophy and expertise can regularly be enjoyed in many top magazines such as Good Housekeeping, Tescos and many more. She is a regular speaker at the world renowned Ideal Home Show and a panelist for Ask An Expert at Grand Designs Live.
As well as decluttering your homes Sally also offers a packing a relocation service and has helped many celebrities, including Joanne Froggatt, pack more efficiently on her trips away.
Sally lives in London and is author of a new series of children's e-books including , The Clutter Monster and soon to be published , Mrs. Jumble encouraging children to tidy up and live with less stuff.
                                                                                                Facebook: SalDeclutterMe
                                                                                                Twitter: @SalDeclutterMe
                                                                                                Website: declutterme.london