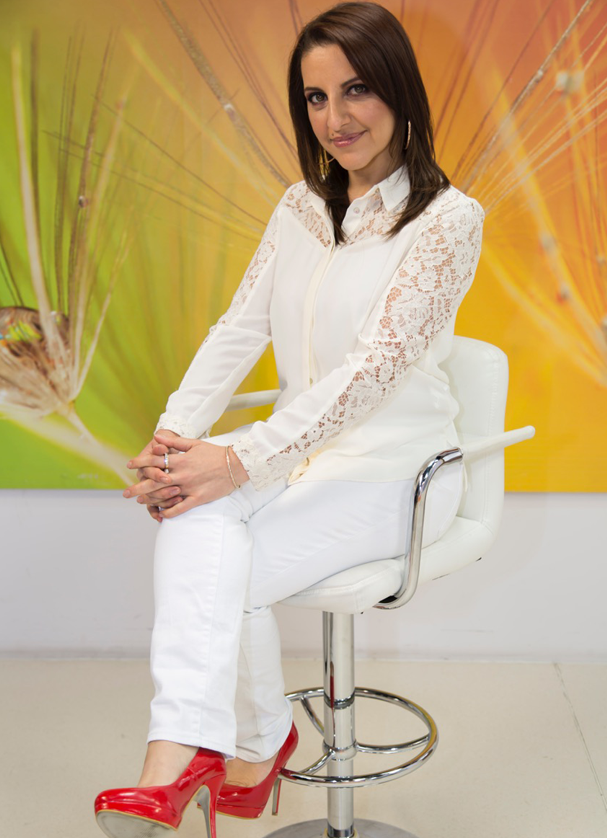 Our host, Chrissy B, aka Christoulla Boodram, is a happy, friendly and caring TV producer and presenter, writer and public speaker who loves life. Having battled with anxiety, depression, panic attacks and other mental health issues for many years and now completely recovered, she is passionate about sharing her happiness and positivity with the public and encouraging people to talk about mental health with the aim of getting the help they need.
Born and bred in London, and with a degree in Business Studies, Chrissy B's portfolio career spans across human resources, web and graphic design, and press and community outreach projects before she found a niche in TV presenting.
Over the years she has presented Your Say, a controversial current affairs show, two women's TV shows, and another that focussed on helping people find solutions to life's problems. Since June 2012, she has been the Executive Producer and host of her own programme – The Chrissy B Show which is the UK's only show dedicated to mental health and wellbeing.
She also founded the MHDChallenge (Mental Health Dance Challenge) which is the world's first ever dance challenge in support of mental health. The dance consists of moves that encourage a person to fight back against depression and win. She is currently touring schools teaching children about the importance of their mental health and teaching them the dance.
Career highlights have included talks about mental health at Universities, presenting various women's conventions and twice hosting the Love School event at Wembley arena for an enthusiastic audience of over 11,000.
In 2017 Christoulla received a Global Woman Award and in 2018 received a British Citizen Award Certificate of Recognition for exceptional contribution to society and being an inspiration to other British citizens. Also in 2018, she received an International Achievement Recognition award.
Visit Chrissy's personal website www.mylifeafterdepression.com
Follow Chrissy in the following ways:
Twitter: @afterdepression
Instagram: chrissyboodram
* Photo taken by Mark Seymour