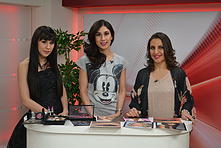 Well ladies and gentlemen, it is the month of love and that special day is just around the corner. Maybe you are planning on spending the day with friends, or at home watching movies or going out somewhere special. For however you spend this special day, I have some Valentine's Day tips to add a little something special to your look!
Build on Your Day Make-up For a Sultry Smokey Evening Look
Sometimes when you are planning a special night there is little time to transition and apply make-up in between meeting your significant other. I suggest in the morning applying a neutral tone eyeshadow in beige or soft pink all over the lid. In the crease of your eye blend a dark matte dark brown, on the soft pink this creates a romantic chocolate lilac finish that is so beautiful.
This is the perfect daytime make-up to later blend a red shadow above the crease and under the brow, leaving enough room for a highlight colour directly under your eyebrow.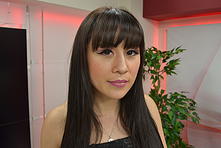 If you want to really intensify this look add a matte black shadow working from the outside of the eye inwards. Do remember to be careful not to load up your brush with too much shadow as to not over power the existing colours. Only dab your brush once or twice and then build up to the pigment you wish, it's safer to apply too little then too much! Finish off with a thin or winged black liner and liberally applied mascara. Here Stylist Cynthia Liza is wearing her daytime look of soft pink and dark brown in crease.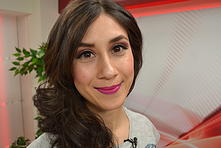 The Evening Look has an added blend of red shadow above crease and black shadow on outer corners bleeding in.
Pink is The New Red
There are so many different shades of pink and a colour to suit all skintones. I would suggest if you are a fan of the 'red lip look' that on this day you pick a vibrant hot pink shade. This will enable you to get the same statement lip but with a sweet soft edge on this day of love.
I love lining the lips with a purple liner as to provide subtle contrast which creates definition and emphasizes that pretty pink.
I hope you enjoyed my make-up tips and lots of love to all this Valentine's Day!
For more information about me visit www.maegansmakeup.com
Theresa Maegan Gregoire