Have you ever wondered how Brigitte Bardot, Pattie Boyd, and Twiggy got their iconic 1960's look?
The 1960's were an iconic era for fashion and make-up in a cultural movement that became known as 'Swinging London'. Models and actresses such as Brigitte Bardot, Twiggy, Jean Shrimpton and Pattie Boyd became the poster girls for this generation.
Here's how to get their look:
1. Choose a dress with geometric patterns and bold colour. Look for clean lines and/or slim silhouettes.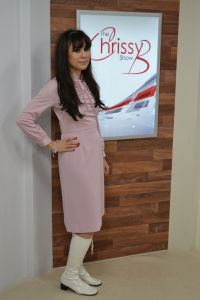 Online vintage stores like ModCloth.com, Etsy and Ebay are a great start to find your perfect 1960's look. I found this particular dress on Ebay.
This iconic shift dress by Tracy Ellen draws its influences by French designer Yves Saint Laurent's "The Mondrian Collection" from his Spring Summer 1965 collection.
I'm wearing a knee-length shift dress with an elasticised waist and a simple tie for a bow on the collar.
There are loops for a belt that is long gone but this is expected with vintage buys. Wear without or find a suitable substitute.
Maegan is wearing a day dress I found on Etsy sold by an old 1960's gogo dancer.
Clean lines and the simple rope and eyelet detail add contrast and style to this mod dress.
2. Keep accessories and footwear to a minimum.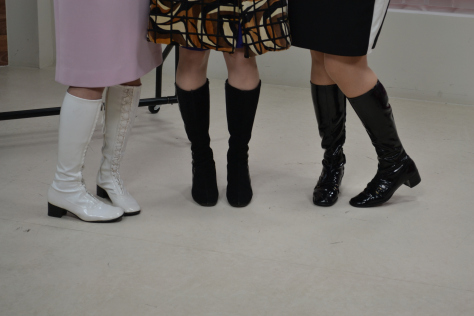 During the 1960s, shoe shapes changed from previous decades. Choose a square toe with a low thick heel. Gogo boots are a great way to accessorize and enhance an outfit. I found these three pairs on Etsy, they are 1960's vintage from Japan.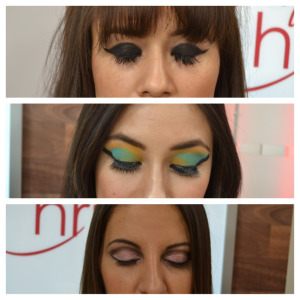 3. Make-up and hair transform your look!
It's all about the eyes with 1960's make-up.
Dramatically defined eyes, an outward cat-eye flick and lots of bold colour complete the look.
False eyelashes are a must!
Keep cheeks and lips minimal.
Short to medium length hair should be styled straight, simple and flipped out at the ends.
For longer locks you can try back-combing into a beehive and framing with a thick fringe.
For more information about me visit themodjournalist.com
The Chrissy B Show gives a special thanks to Question Air Boutique for providing the wardrobe for Chrissy for the Monday and Wednesday shows. Question Air are an independent boutique in London with a philosophy to deliver established and emerging designers to a fashion conscious consumer. To find out more, visit www.question-air.com