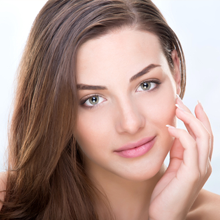 Firstly I'd like to address a common misconception that the 'natural' look means you do not wear make-up. This is not true. The secret is choosing only the necessary products that define, infuse and bring out your features with nice clean natural finish.
Skin
Make sure your palette is well exfoliated, toned and moisturized ready for a primer that suits your skins needs. If you are on the oily side, pick an oil control primer. If you are feeling your complexion needs a little boost, mature skin, could benefit from a violet primer, so on and so forth.
Don't Use More Product Than Needed.
Try concealing and correcting your dark circles, pigmentation and blemishs using 'spot treatment' that way your foundation is kept to a minimum. There is nothing more natural than your actual skin and why not let the even clear bit of your complexion shine through?
Eyes-Use Light Shimmery Shadows and Liquid Black Eyeliner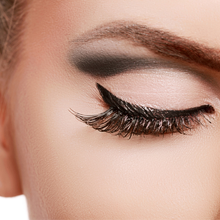 Using a liquid or gel formula to apply a thin strip to the top lashes is a more natural look than using a pencil contrary to what most people would assume. Don't go past the outer corner of the eye or create a 'cat eye' or wing liner as this is not a part of the natural look.
Choose a Blush OR Bronzer -DO NOT USE BOTH!
Pick a natural colour of blusher, a way to choose is to look in the mirror when you are exercising or 'flushed' and that is the natrual colour your cheeks will turn. Also gels and stains tend to be more natural looking than powders. When choosing a blusher make sure it's the right pigment to compliment your skin tone. Light skin can use 'harmony' matte blusher by MAC Cosmetics, Medium use Medium Matte Bronzer by MAC Cosmetics or Dark Skin beauties can use 'Raizin' MAC Cosmetics matte blusher.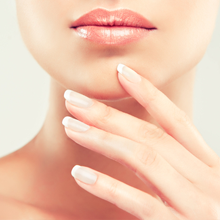 Lips
Use a creamy lipstick or gloss that is one shade darker than the colour of the natural part of your lips. Darker skin lips can sometimes be two colours. Take the middle part of your bottom lip (usually pink) and choose the same colour lips liner to colour in the top middle then line the outer darker part of lip with matching dark rown shade lip liner and blend with a shimmery rose gloss.
Finish up with curled lashes and two coats of black mascara and you've create that barely there natural make-up look!
For more information about me visit www.maegansmakeup.com
Theresa Maegan Gregoire